Key new features in D365 Guides 2021 Release Wave 2 – easily create guides for your best user experience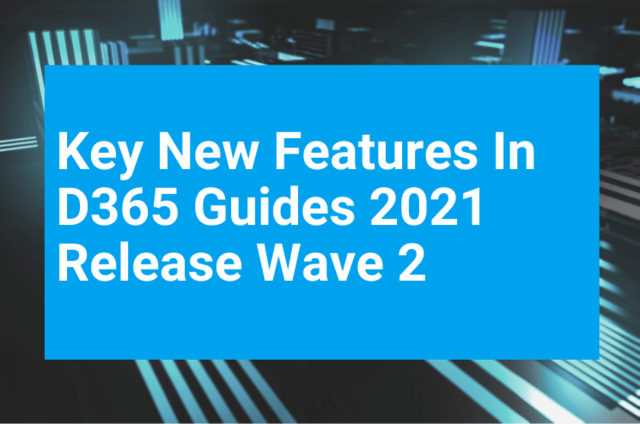 Read the overview, then study the details in this post –  your fast track to make the most of the key new features in D365 Guides 2021 Release Wave 2.
Some of the functionality described in this release plan has not been released. Delivery timelines may change and projected functionality may not be released (see Microsoft policy). Learn more: What's new and planned
What are Microsoft Dynamics 365 Guides
Personally, as an instructor, I am pretty excited about D365 Guides. But since Guides are not widespread in use – at least according to my experience – just a quick catch-up:
Microsoft Dynamics 365 Guides is a mixed-reality application that displays step-by-step holographic instructions right where the work happens, enabling employees to quickly learn and execute complex tasks.
Dynamics 365 Guides:
Helps reduce errors and increase safety
Closes knowledge gaps and strengthens skills
Adapts to your work in real-time
Improves training and processes.
Dynamics 365 Guides addresses the needs of three key personas: content authors, operators, and managers/analysts.
Authors can easily create guides without 3D or programming skills by using a simple PC app and a HoloLens app. Operators use guides on HoloLens in training and on the job to get guidance while they work in a heads-up, hands-free style. Trainers and managers can analyze usage data to optimize their workflows.
What are Microsoft Dynamics 365 Guides
I guess that since Dynamics 365 Guides is still in its early days, the focus is on making it easier to use and improving on the UI. So news is kind of scarce in details.
Updated user experience with HoloLens 2
This feature enables an easier to use and more intuitive application (for example, reducing the time needed to open files).
Users can now leverage instinctual touch interactions throughout the Guides application. Although users can still operate a guide with hands-free interactions, core app functionality, such as sign-in or starting a guide, will have an updated touch interface.
When a user raises their hand at any time, a small launcher menu will appear. After pressing one of the buttons on the launcher, a touch panel appears in front of the user where they can use touch to start a guide.