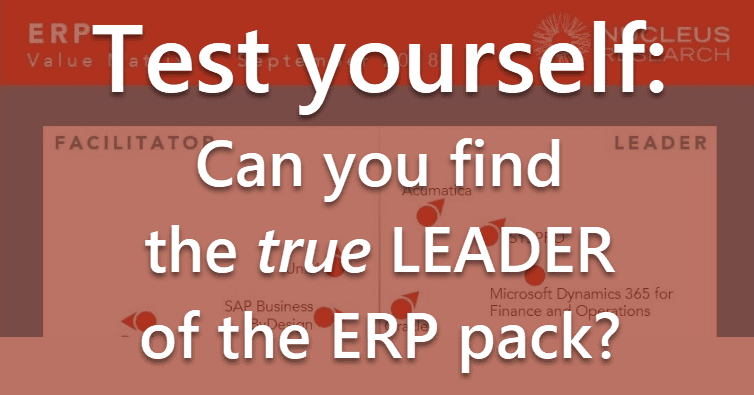 The ERP Value Matrix Quiz
(Last Updated On: May 6, 2019)
The ERP Value Matrix from Nucleus Research provides a transparent tool to help businesses quickly assess their technology options in a friendly, visual format.
Now, it seems that it is easy to misunderstand The Value Matrix.
We love to train, to teach, to produce understanding, so here is our humble offer to help: The ERP Value Matrix Quiz, including guidance.
Can you find the true LEADER?
Take the test/quiz!  It is free, dead easy and can be done in two minutes.