Key new features in D365 Commerce 2021 Release Wave 2 – how you get to grips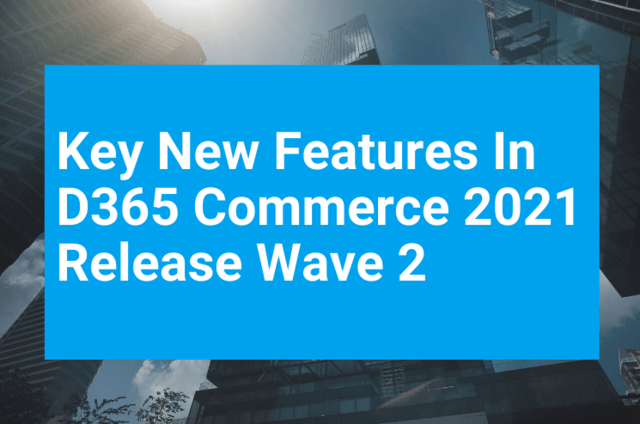 Read the overview, then study the details in this post – your fast track to make the most of the key new features in D365 Commerce 2021 Release Wave 2.
Some of the functionality described in this release plan has not been released. Delivery timelines may change and projected functionality may not be released (see Microsoft policy). Learn more: What's new and planned
Overview – the main D365 Commerce changes
Key changes in this wave include:
Customer segmentation and targeting: Digital commerce organizations will be able to use site builder to target customer segments with specific page layouts and content
Integration with Microsoft Clarity: Organizations can utilize Microsoft Clarity to view how end-users interact with pages across their site, including mouse-action recordings, heatmaps, and analytics.
Customer-specific catalogs: Organizations can define specific product catalogs by a business partner organization, which will restrict the business buyers to see and order products only from the catalog associated with their organization.
Enhanced reordering experience: Business buyers will be able to reorder the entirety of a past order or pick and choose individual products from a past order for re-order.
Reassign admin privileges: Admins of business partner organizations can designate one or multiple other users as admins and will also be able to revoke the admin privileges of another admin user.
Don't miss the D365 Fraud Protection news
To me, Fraud Protection is part and parcel of Commerce. But Microsoft lists this as a separate thing, so here we go:
Key new features in D365 Fraud Protection 2021 Release Wave 2 – why they help protect your business even more – AXcademy