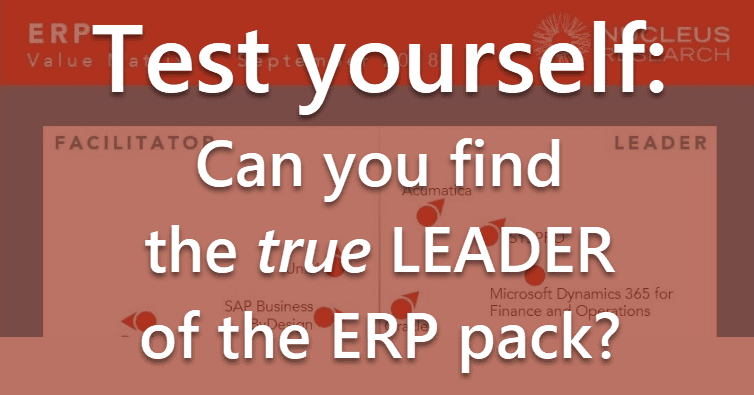 ERP Value Matrix Quiz
ERP Value Matrix fra Nucleus Research giver et gennemskueligt værktøj, så virksomheder hurtigt kan vurdere deres muligheder i et let tilgængeligt, visuelt format.
Men det ser alligevel ud til, at der er muligheder for at misforstå The Value Matrix.
Vi elsker at uddanne, at lære fra os, at producere forståelse; så her er vores beskedne tilbud om hjælp: ERP Value Matrix Quizzen, inklusive vejledning undervejs.
Kan du finde den sande LEDER?
Prøv ad i testen/quizzen! Den er ganske gratis, og kan gennemføres på to minutter.