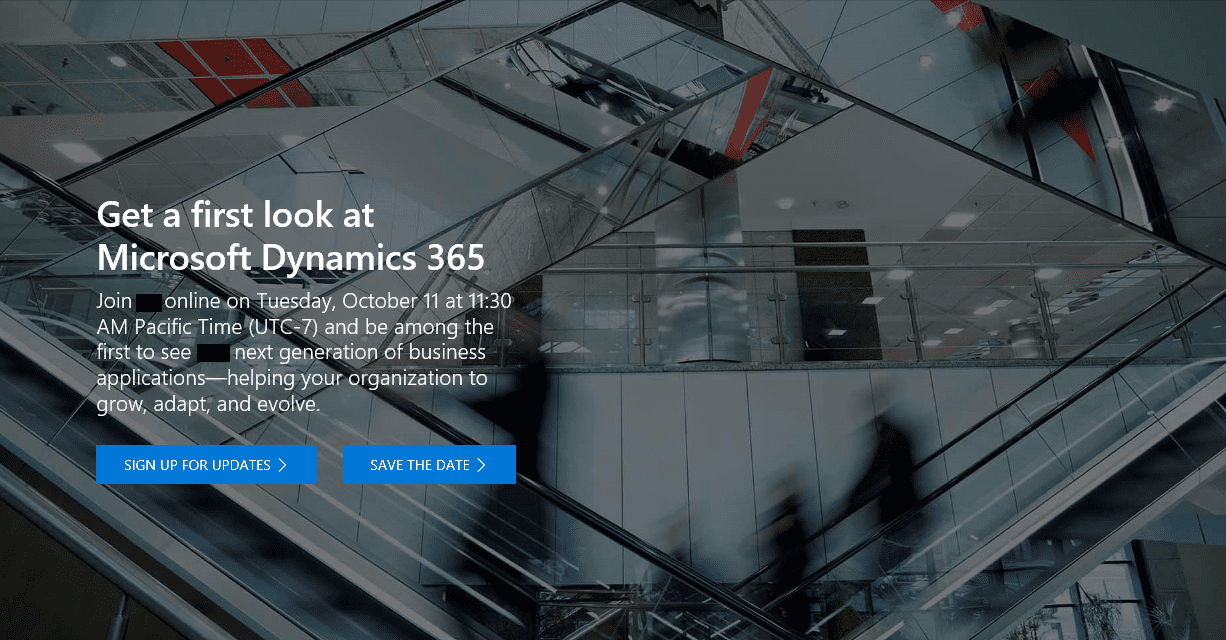 Get a first look at Microsoft Dynamics 365
Dynamics 365 Operations
also known as D365O, formerly know as Microsoft Dynamics AX, AX 7 etc.
As if the slight confusion regarding the new Microsoft Dynamics AX version 7 (or non-version) was not enough, we are once again facing a new name – or game: Dynamics 365
We think that Microsoft is giving a hard time to anybody involved in the AX business, making it hard to plan anything when there is no definite information about core facts like the on-premise version or even the product name.
According to what we know, the new Dyn365 licensing should be effective on Nov 1st and starting that day new customers can only purchase licenses for the (former) AX solution (then: Operations App) based on the new licensing model.
So we guess that on 1st Nov there also should be a marketable solution called "Dynamics 365".
But perhaps we will know soon. Microsoft is hosting a an online event on Tuesday, October 11.
Quoting from the Event page
Join us for a Dynamics 365 first look
Join us online on Tuesday, October 11 to see Microsoft EVP Scott Guthrie share our strategy for digital transformation as he unveils Dynamics 365, the next generation of intelligent business applications. You'll get an in-depth look at:
•How Dynamics 365 applications unify CRM and ERP capabilities into purpose-built applications that work seamlessly together
•How to better engage customers, empower employees, optimize operations, and reinvent products and business models
•How organizations are meeting the changing needs of customers and capturing new business opportunitiesy