Extending D365FO Processes with Power Platform
May 11 @ 09:00

-

16:00

UTC+1

760$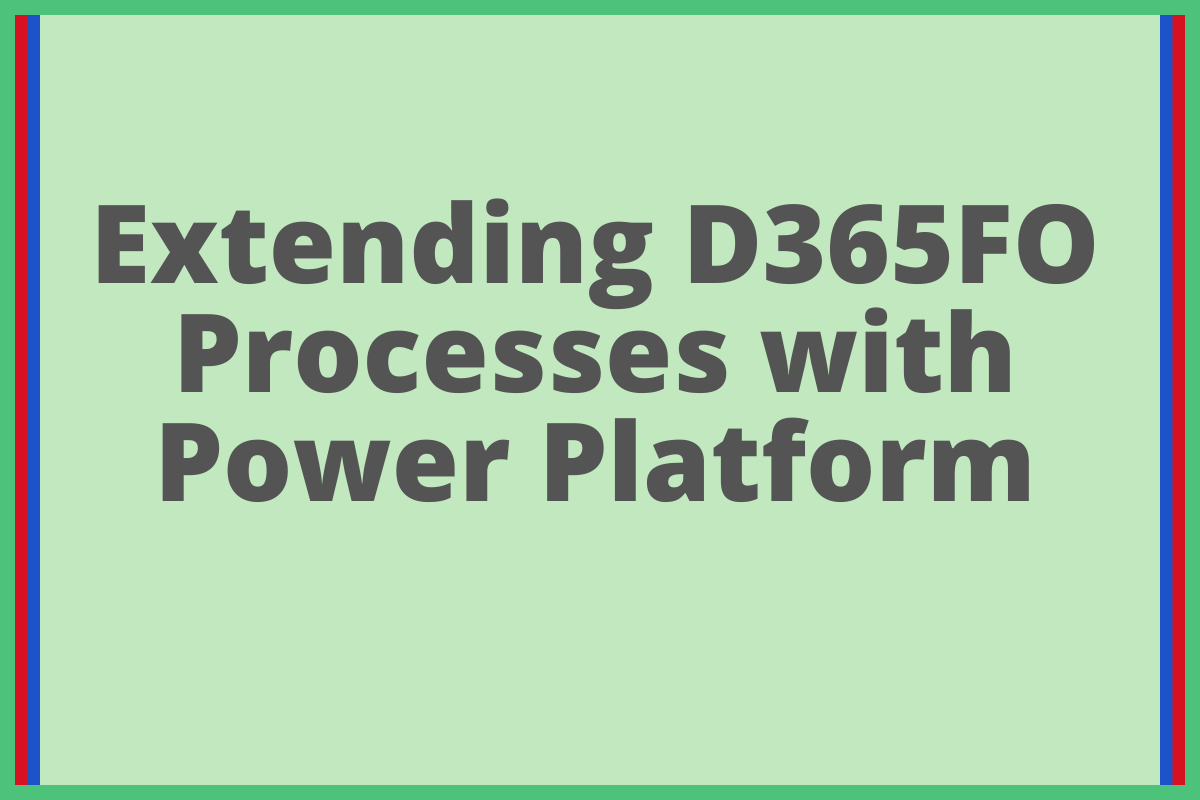 During this 1-day course, you will get a practical overview of how easy it is to extend your Microsoft Dynamics 365 Finance & Operations business processes using the Power Platform.
With the Microsoft Power Platform, companies can easily extend business processes beyond D365FO.
In this course, we show how the Power Platform technologies – e.g. Power Apps and Power Automate – work, how they can be used to extend D365FO processes, and how they can be seamlessly integrated into the D365FO user interface.
Participants will understand how the Power Platform can be used to connect to more than 900 different systems and how both pro and citizen developers can use Power Platform tools to digitalize business processes.
There are no upcoming events.
Users and consultants who want to get a good understanding of the possibilities when extending D365FO Processes with Power Platform.
Prerequisites:
Before attending this course, students should have:
General knowledge of Microsoft Windows
General knowledge of business processes in D365FO.
Level:
100 (Fundamentals)

Course outline
Overview of Power Platform technologies
Integrating D365FO and the Power Platform: an overview
Seamless business process with Power Automate
Integrating Power Apps into D365FO
There will also be time to discuss which tools are a priority for you in your role.
The price for this course includes training materials and a training environment.
Training materials
Hands-on labs/exercises
Presentations
Examples
Training environment
Each student will have access to their personal copy of a training environment during the training.
Additional info
You will benefit from learning from a world-class Microsoft-certified trainer with extensive real-life technical experience in the Power Platform and in D365FO apps.
Small class sizes of up to 10 students for the optimum learning environment.
Live online course sessions are recorded and available for 30 days after the course has finished.