Key new features in D365 Finance 2021 Release Wave 2 – your fast track to make the most of them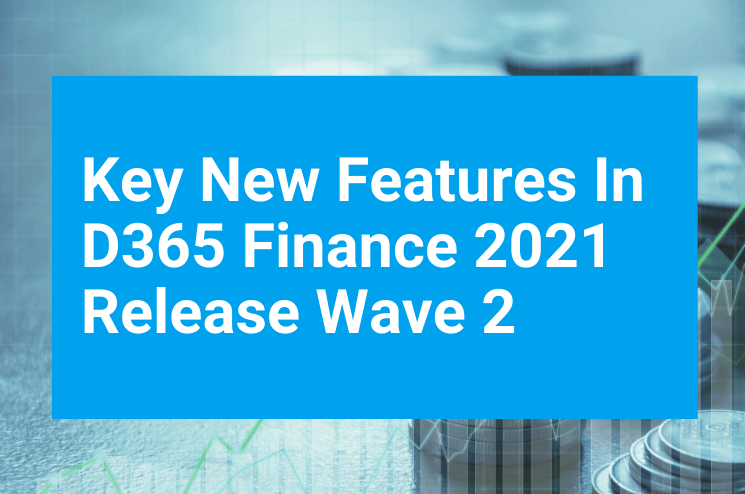 Read the overview, then study the details in this post –  your fast track to make the most of the key new features in D365 Finance 2021 Release Wave 2.
Some of the functionality described has not been released. Delivery timelines may change and projected functionality may not be released (see Microsoft policy). Learn more: What's new and planned
Overview – the main Finance feature changes
Driving action through intelligent insights
Finance is the core of all businesses, and there's an immense opportunity to innovate through supporting new business models, embedded intelligence and automation, and reimagining how finance individuals work and interact with their data. Dynamics 365 Finance continues to lead in providing intelligence and automation to users in a trusted way.
The 2021 release wave 2 will focus on data-driven insights as part of the general availability of Finance Insights. Finance Insights is Microsoft's intelligent cash flow offering with automation based on predictive results. Now, users can be empowered with out-of-the-box machine learning for their financial operations. This would include viewing when customers are predicted to pay, forecasting what the budget should be, and viewing forecasted cash positions based on actual accounts payable, accounts receivable and project transactions, and predicted outcomes.
Enhanced usability on everyday activities
To ensure that financial activities close on time, we're enabling our customers to increase productivity when it critically matters the most. Through automation and modernizing the services that our customers use daily, we're bringing enhanced usability and performance around fixed assets, year-end close, and financial dimensions.
Expanding global coverage, decreasing global complexity, and simplifying extensibility
Microsoft continues to enhance the globalization offering by focusing on two main areas.
Firstly, they will ship even more countries/regions out-of-the-box, to simplify global Dynamics 365 Finance usage by customers. In addition to the six new countries/regions Microsoft shipped in the last two waves, they add Indonesian localization in 2021 wave 2.
Secondly, Microsoft continues enhancing the configurable, no-code/low-code globalization capabilities and transform them into globalization microservices that enable enterprise-scale functionality and performance, and further simplify globalization extensibility. They will bring the Tax Calculation service to general availability and support complex tax compliance scenarios. Microsoft will extend the functionality and country coverage for their Electronic Invoicing service and will enable its integration with any first-party or third-party application via Microsoft Dataverse. Microsoft will also ship several enhancements of configurable business documents and electronic reporting.
Learn more – join one of our free webinars
1-hour webinar: The New Capabilities Coming to Dynamics 365 Finance