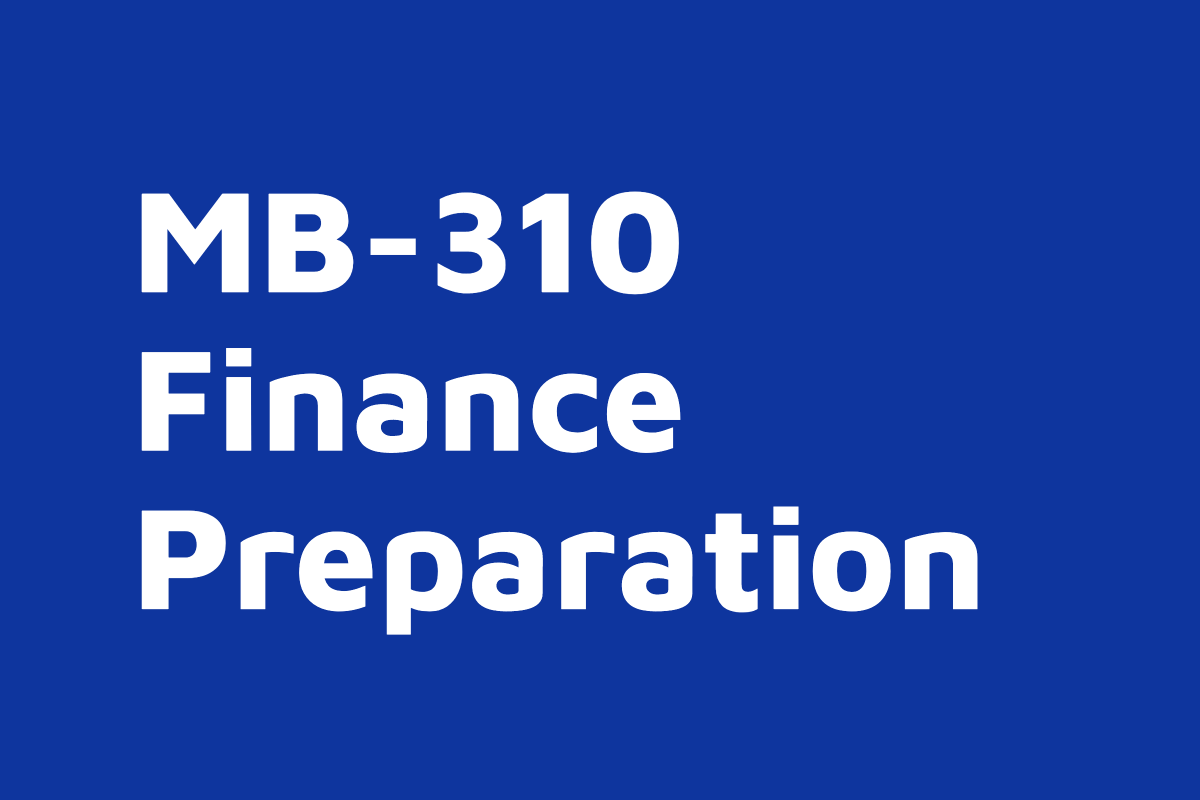 MB-310 Finance Exam preparation course
– Live Online Course
4 full days, 32 live class hours in total.
Daily hours: 10-18 CET (8-16 UTC)
Instructor: Finn Nielsen-Friis, MCT
This course is delivered live online by one of our expert instructors and is as close as you'll get to attend a physical 'in person' training course. Unlike some other courses, it is not a streamed "mix" of the classroom and virtual delivery.
This exam preparation course MB-310: Microsoft Dynamics 365  Finance is aimed at consultants working with MSD365FO preparing to sit the MB-310 Finance test.
After completing this course you will have the knowledge, skills, and confidence to pass the MB-310 Finance test in preparation for achieving your Microsoft Dynamics 365 certification
Please read the event page for more information – and to grab your seat: Click here