D365 platform – what to expect in 2021
There have been lots of changes to D365FO during 2020, but what can we expect to come in 2021?
Overview
Watch out for our webinar which will cover the key updates in Spring.
There are new things coming that have not been announced and some changes to the exams, so we'll do some training to cover these updates in Winter/Spring 2021.
Dates and content will be announced on our webinar list as well as in our newsletters.
Power Platform
The Power Platform becomes more and more important to make the most out of your D365FO.
Power BI already in use for quite some time; Power Apps getting more and more popular; Power Automate supplementing the classic D365FO workflows to become even more productive; and then the Power Virtual Agents on their way to help, too.
Artificial Intelligence
Artificial intelligence is going to be prevalent particularly for forecasting. The system will attempt to predict customer behaviour and learn from patterns. Examples of this are companies including weather forecasts when there are scheduled public holidays and estimate how that will affect how busy shops will be.
Another example is the system being able to see where there are regular late payments and nudging customers to pay before overdue.
Add-Ins & Cross-App Features
Some have already been announced, but more official add-ins will be coming in 2021. One exciting development is automation.
These are already a big part of Dynamics 365 Finance and Operations, but we will be able to automate more common tasks to reduce the number of processes that have to be completed manually.
A number of fundamental automation aimed at empowering end-users include:
Vendor invoice automation
Ability to turn the ledger system on/off
Being able to view transaction details from the main account page
Trial balance report with transactional detail and unposted GL transactions
Cashflow forecast calculation finally coming of age with enhanced scheduling (via process automation)
Electronic Invoice Add-on for D365FO ( not yet fully available but in public preview).
Project Oakdale
Project Oakdale is a key add-in for Teams. Teams has been a big success for Microsoft in 2020, and integration is being encouraged. Project Oakdale enables people to implement customizations within teams.
"Project Oakdale enables everyone to easily build and deploy apps and intelligent chatbots in Teams with Power Apps and Power Virtual Agents". Hopefully, everyone will be able to take advantage of this functionality to make the experience with Teams and D365FO seamless.
We know for certain the following changes will be coming in 2021:
Engineering Change Management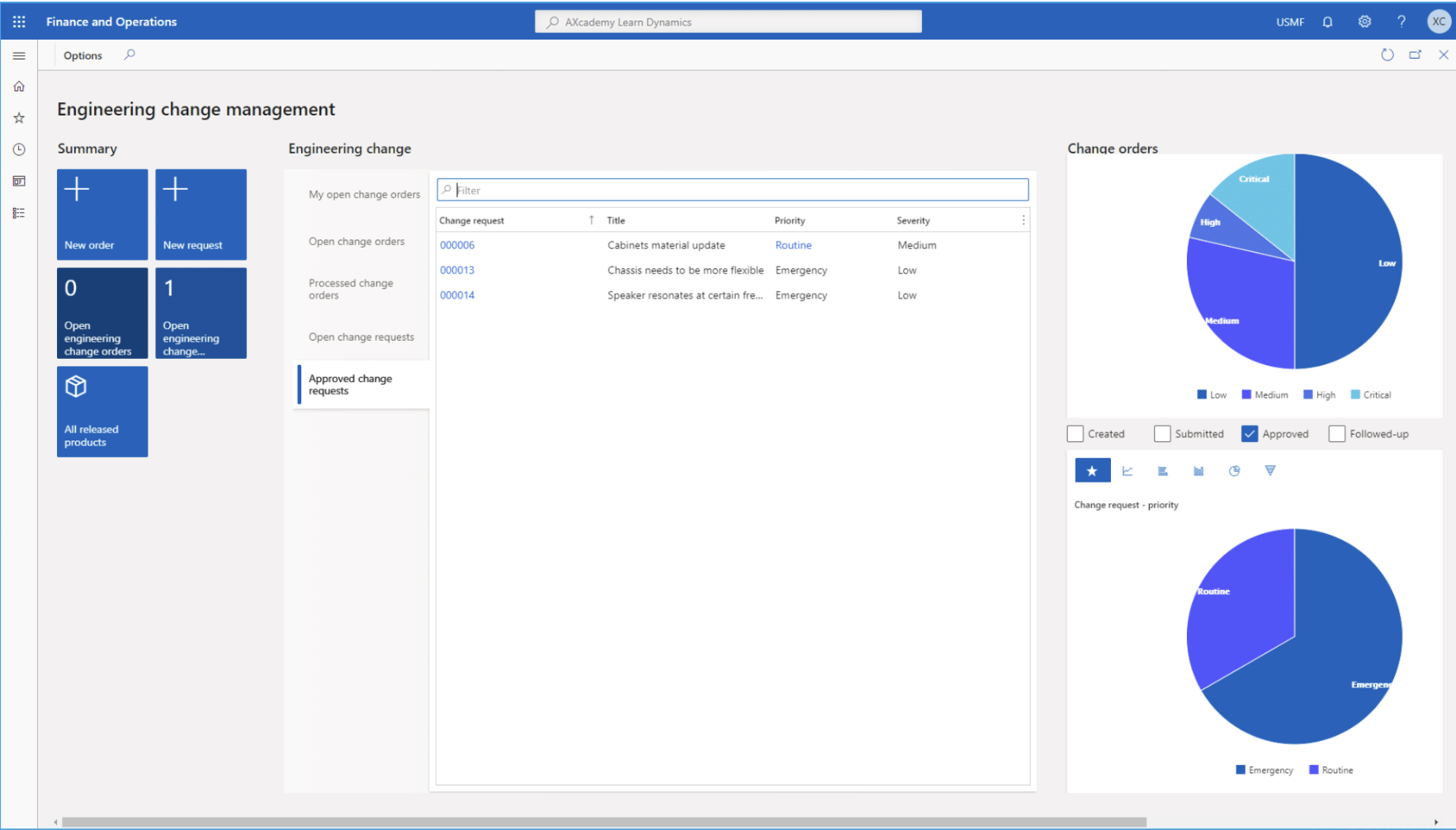 The most complete new module for some time, this will be available from February 2021 and is aimed at increasing efficiency and productivity.
It will need to be activated in the license configuration (as opposed to the new normal., Feature Management) and offers a lot of functionality. This will address so many businesses' issues with the 'out of the box' system as now they will be able to configure the system to meet their individual needs.
The Engineering Change Management module will enable manufacturers to manage data processes so that any revisions or new product releases can be acted upon swiftly and ensures customer orders and/or component updates are kept up to date. Supporting the production line so manufacturing processes can continue running uninterrupted.
This module will include:
Product owners: the only people who can approve changes
Product release policies
Product readiness policies
Workflows
Product lifecycle state
Product version number rule.
New Tools
Inventory Visibility Add-In enabling retailers and manufacturers to handle a high volume of transactions every minute and reveal cross-channel inventory accurately in real-time
Planning Optimization Add-In: This will replace the classic master planning engine possibly as early as the second quarter of 2021. There is likely to be a steep learning curve when it replaces the master planning engine. We will run a webinar when we know more.
Mixed Reality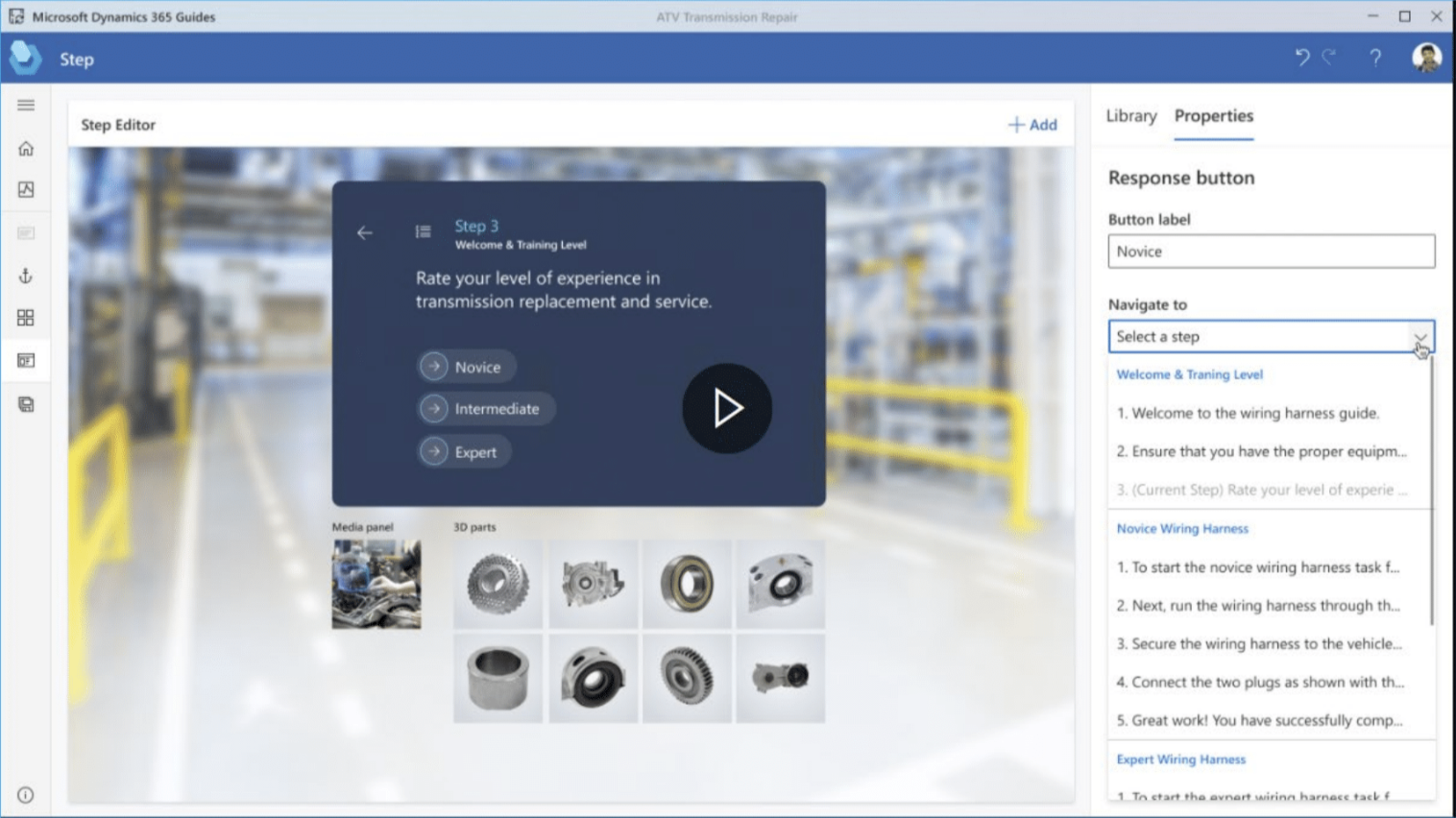 Microsoft is introducing cutting-edge Virtual Reality technology to help train people to use and maintain equipment. Hands-on training in a virtual environment is proven to be more effective than watching a video or reading a guide so this is a really exciting development great for upskilling employees and saving resources. The remote assist mixed reality tool will enable team members from all over the world to instantly collaborate as well as making it easier for businesses to showcase and customize products.
Exam Changes
MB-300/310/320/330/500/700 have all been updated in 2020 (please see our past webinar replays to be brought up-to-date with the key changes). Ensure you read the exam recommendations so you are aware of everything you need to do.
The new MB-920 Fundamentals exam will be coming in Q1; this is the only D365FO exam that leads directly to a certification. We will be introducing our new MB-920 Fundamentals courses, available as on-demand (self-study) as well as live online (instructor-led), when the exam is ready. As soon as possible, we will also have live classroom training for MB-920.
New Power Platform exams are changing to a PL prefix (previously MB).
Make sure to get the news
Sign-up for our newsletter, to receive our latest news about D365FO, exams, training, and offers.