Why get certified in Microsoft Dynamics 365 For Finance and Operations?
Microsoft Dynamics certifications are some of the most highly regarded qualifications in the IT industry. You only need to look on LinkedIn to see that qualified professionals are in high demand with employers and recruiters seeking out candidates with these valuable certifications. In a competitive employment market, these certifications can really give you the edge, demonstrating a commitment to your career, developing your skills, and proving your competence.
Whether you're looking to develop your career, or simply want to improve your knowledge or upskill your employees, getting certified is a valuable investment in yourself and your business.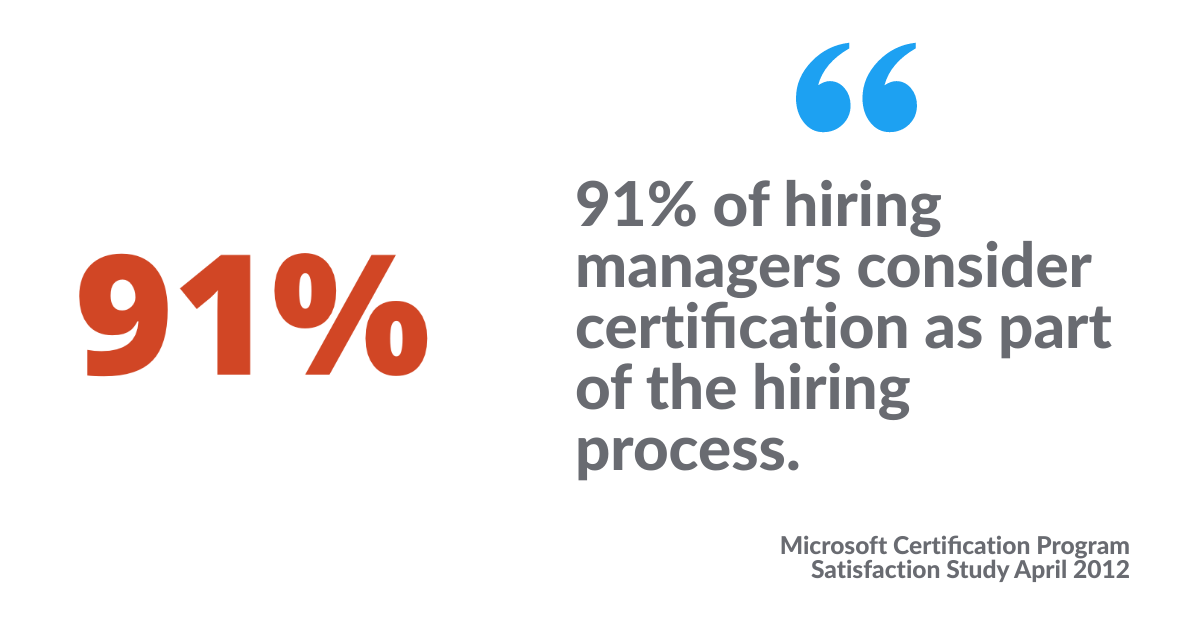 Increase your credibility as a Dynamics professional
Attaining a Microsoft Dynamics certification will increase your credibility as a Dynamics professional and give you access to many more job opportunities. If you're not looking for a change in role, you may be fortunate to be given a salary increase after becoming a Certified Dynamics Professional as over ¼ of consultants have reported*.
An obvious attraction is that Certified Dynamics consultants can command high salaries, for instance, the average salary in the UK is £65,000, in the USA $119,000, in Denmark 626,000 DKK and €67,000 in Germany*. An average hourly rate of $80 – $165 US Dollars can be earned by freelance and contract consultants.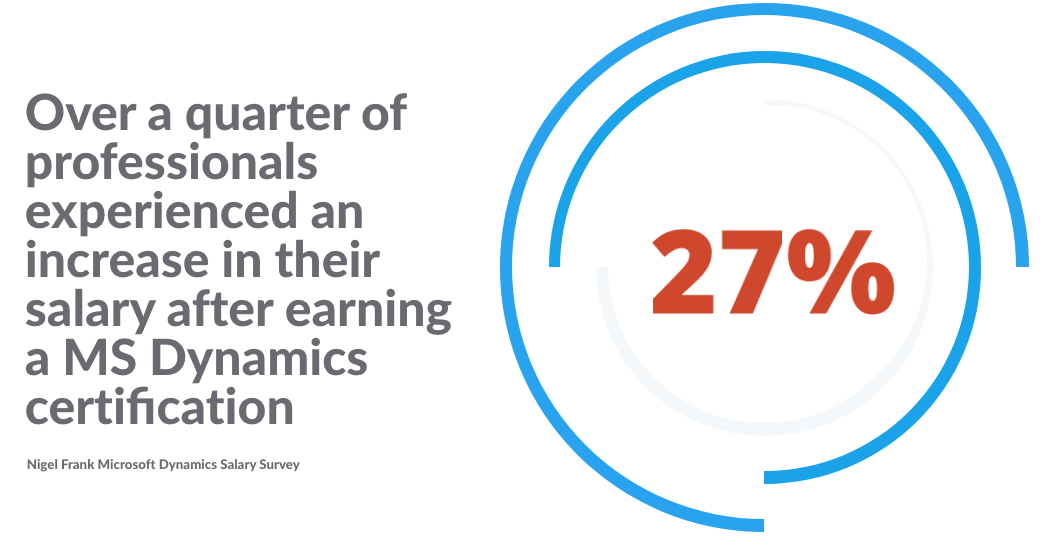 Why does my business need certified Microsoft professionals?
Dynamics 365 Functional Consultants unify global and domestic financials and operations in business and address key business processes. Their role involves automating tasks and workflows as well as streamlining customer orders, sales, invoices, and reports; their knowledge and experience can help transform a business.
It's certainly beneficial for businesses to employ certified Microsoft Dynamics 365 consultants, having this in-house expertise will build trust with customers and help with referrals.
Significantly, in order for a business to get Silver or Gold Microsoft Partner status and become a Microsoft recommended IT service provider it's a requirement to employ a certain number of certified consultants to be compliant.
Which Microsoft Dynamics exam should I start with?
The MB-300 Core exam is the fundamental exam. It is part of each and every Dynamics 365 FO Certification, being Finance, Supply Chain, Manufacturing, or Development, and it really is a great starting point.
It is suitable for functional consultants who analyze business needs and have a fundamental understanding of accounting principles, financial operations, and supply chain management concepts. It is also vital for technical consultants, who will build extensions and apps to increase the functionality of the out-of-the-box D365FO.
To get certified in a specific area of D365FO, candidates in addition to the MB-300 Core exam need to pass at least one of the following exams: MB-310 Finance, MB-320 Manufacturing, MB-330 Supply Chain, MB-500 Developer or MB-700 Solution Architect.
When the two appropriate exams are passed (three for Solution Architect Expert), you then obtain the prestigious title of Certified Dynamics Associate. Get an overview here.
How can I prepare for the Microsoft Dynamics exams?
The exams are complex and challenging, designed to test your skills and competency with the product. You should ensure you have prepared adequately and have had hands-on experience before attempting so you have a practical understanding of the product. There are a number of resources you can use to help you prepare for the exam.
You may prefer to have a structured course to follow which covers everything you need to know to pass. At AXcademy we've developed comprehensive on-demand exam preparation courses that cover all aspects of each test. The online training materials enable you to learn from the comfort of your own home, in your own time and at your own pace. We use a combination of videos, quizzes, presentations, and practice activities to deliver all you need to know to pass the exam with confidence.
As training specialists in Microsoft Dynamics 365 for Finance and Operations and AX, we focus solely on these products ensuring our training is kept updated with the latest features.
We don't just leave it at that though, we know your learning will be used in the real world, so we ensure you gain knowledge that will help you in your business. Our expert trainers have decades of experience and understand real business challenges, consequently, the training courses are designed to equip you with the knowledge you can use in your everyday work.
Where can I take Microsoft Dynamics exams and how much do they cost?
You must sit your exam at a Microsoft testing center in your home country, or you could in most countries take the test online whilst being monitored by a proctor via webcam and microphone. If you do choose the online option, be aware that there are strict requirements regarding your work area to maintain the integrity of exam conditions.
The exam cost is USD 80-165, depending on your country.
Everything online, from initial training to certification.
Summing up, in most countries you can now complete your certification entirely online
Train and prepare: Participate in on-demand/online courses (which includes several quizzes and knowledge tests)
Test: Sit the exams on-line
Example: passing your MB-300 Core exam – the complete online experience
---
*According to Nigel Frank Microsoft Dynamic Salary Survey 2019