Get Started
This course is currently closed
Welcome to your Information Center
This is part of Phase 1 Assesment, leading to a Dynamics AX 2012 training plan proposal.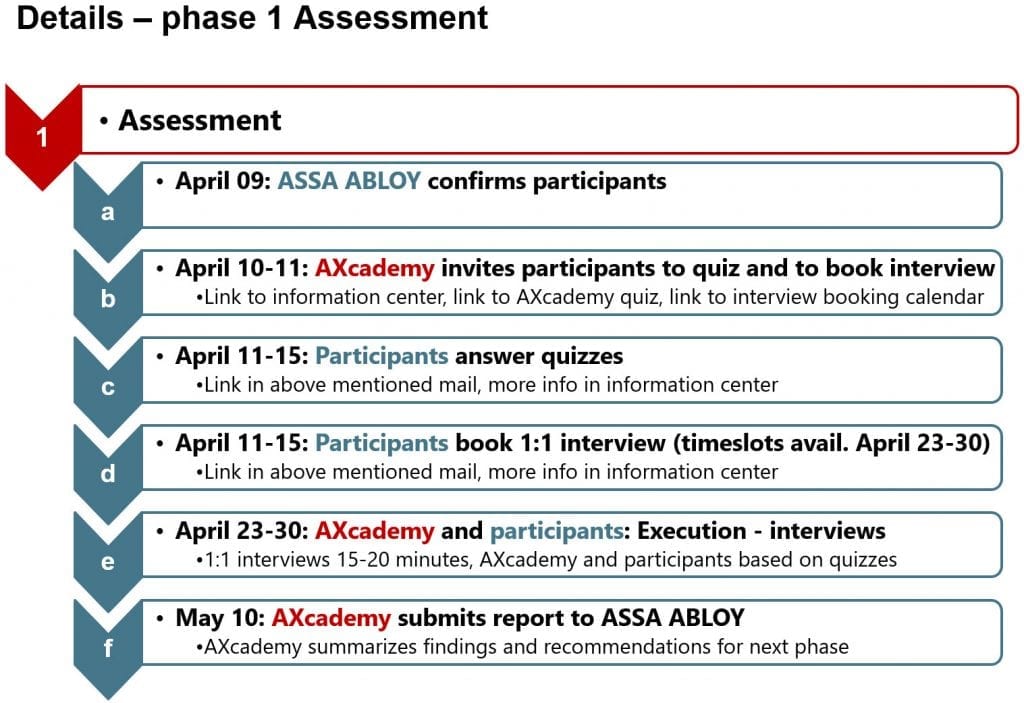 As agreed with ERP Manager Klas Persson, I am pleased to invite you to a quiz and an interview
An AX 2012 assessment quiz – found here (estimated 30 minutes max.).

The quiz is a few handfuls of AX 2012 related questions. Your answers will help us prepare for the 1:1 follow-up interview with you.
The quiz is not scored, and you will not earn a certificate  – not for this one…

A 1:1 follow-up interview (max. 30 minutes).

The interview will give room for clarifications, any questions, and input for training areas, as well as our trying to get our heads around anything unclear to us.
Click here to book a time slot, if you haven't done so already. Please book now; the sooner, the more options are available to you.
Please do be precise/honest during these events (including any "I haven't got a clue" options). It is to your own benefit since it really helps us towards the best possible training plan proposal.
Thank you for your help!
In case of any questions, please drop us a mail or chat with us.