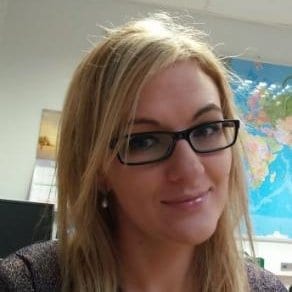 AXcademy welcomes Jura Rabøl as our latest AX instructor
Jura Rabøl is a high caliber business analyst and an AX consultant who has worked with the ERP system for over 8 years.
Jura graduated with a Masters of Chemistry at the University of Aberdeen and worked for many years in the oil and gas industry. She left to make a new career in IT and underwent her Firebrand Graduate AXcademy training to become a Microsoft AX Consultant after completing Finance, Trade and Logistics and Sure Step modules.
She was trained and educated by Finn Nielsen-Friis in Microsoft Dynamics AX and was hired to bring new skills and new ideas to AXcademy: "I immediately identified Jura as a great talent, and she will be a great asset to AXcademy," Finn Nielsen-Friis said, "she will bring a lot of energy and new ways of thinking.
She is an innovative, creative scientist with a comprehensive understanding of statistics, strong scientific rigor and a productive team player. She will become the team's right hand in helping with administration, planning and marketing as well as bringing new AX 7 training products to our markets".
Jura Rabøl is looking forward to the challenge. "AXcademy is one of the leading suppliers of high quality courses for consultants and end-users in the Dynamics AX market today. I want to help AXcademy further develop its core business through new teaching methods and ideas and by creating a lot of new training tools. At the end of the day it's all about our customers and I intend to ensure that they receive premium service and support from us."